August 20th, 2007
---
09:14 am - Packing my life
I leave wednesday morning for Modesto so all day today and tomorrow i am packing everything up. I just got back from state fair last night ( it was great! i will post pictures up later). sorry this has to be short, i have to order my books right now. more later.
Current Mood:
tired
Current Music: Divided - Tegan and Sara

July 23rd, 2007
---
04:30 pm - I love my apple
My apple labtop just came in the mail right now and i love it!! so this is my first entry form it.....well i'm a little upset that the ipod didn't come with it but at lest the printer did ( which were both free with the computer! ) I talked to lily today and she said she is also going to get an apple computer.
I go to work at 8 and get off about 12 , it sucks. but i get to come home with liv. Oscar is finally getting the hint that I'm gay, thank gawd! Matt and I had a good time last night with our private barista Tom and then I had an even better night watching L word with Liv. That's all for now.
Current Location: kitchen
Current Mood:
excited
Current Music: none my apple doesn't have any YET

May 22nd, 2007
---
10:13 pm - the end is near!
Only 4 more days of high school!!!!
did i mention i was accepted to Modesto JC on campus living? and only 12 get in?
or that my lamb( 142lb ) sold for 7 dollars a pound at Porterville fair but got dead last in market? ( I felt it was the best lamb i have ever had!! and i guess everyone else liked it too)
Current Mood:
pleased
Current Music: Find A Way - The Used

March 28th, 2007
---
10:45 pm - days are flying by..
Today I did motivational speaking for 9th grade remediation classes. Yea that was fun…haha…no. the first class was good and the second not that bad but the third was well…not to good. I guess they just didn't relate to my story. O well I did my best and I feel the first one was a major success.
Days seem to be getting shorter and shorter. 44 more days of school left… for graduation my family is coming down from the bay area for the ceremony. It will be great to see everyone.. Even my dad might come…and because we are going to be having guest in the house my mother felt the need to have wood floors put in. I now have the enjoyment of sliding across the living room in my socks. Its great…I feel on my face attempting my first slide. :P that's all for now.
Current Mood:
sleepy
Current Music: Gregory and the Hawk - Boats and birds

March 23rd, 2007
---
09:54 pm - Throw Me A Rope - KT Tunstall
I want you between me and the feeling I get when I miss you
But everything here is telling me I should be fine
So why is it so, above as below,
That I'm missing you every time

I got used to you whispering things to me into the evening
We followed the sun and its colours and left this world
It seems to me that I'm definitely
Hearing the best that I've heard

So throw me a rope to hold me in place
Show me a clock for counting my days down
Cause everything's easier when you're beside me
Come back and find me
Cause I feel alone

And whenever you go it's like holding my breath underwater
I have to admit that I kind of like it when I do
Oh but I've got to be unconditionally
Unafraid of my days without you

So throw me a rope to hold me in place
Show me a clock for counting my days down
Cause everything's easier when you're beside me
Come back and find me
Whenever I'm falling you're always behind me
Come back and find me
Cause everything's easier when you're beside me
Come back and find me
Cause I feel alone
Current Mood:
nostalgic and wishful

09:23 pm - Update!
Our new FFA President in Amanda Larson! and our new FFA Treasure is Olivia Bennett! it was a great/sad night. I got my truck! its great! i have already but on 1,000 miles by going to Sonoma and back then San Luis obispo and back. its sooooo nice! My mother and i went to Sonoma to visit family then on the way back we explored the Modesto Campus with Mr.Amador and Mr.Morales. If i get the scholarship i will be staying in the new ag dorms. They haven't built the buildings yet but it will be up by August. only 28 students get in and i hope i am one of them.
I don't know what came over me but today i really wanted to go get my hair cut ....so i did. SHORT! like when i first had it my sophomore year, maybe even shorter then that. Ashley and i spent the day in Visalia just looking around and hanging out. This may come as a surprise but i really wanted to get a shirt :Plike a long flowing one. i didn't find one but i am still on the hunt. that's about it for this entry..
Current Mood:
pensive
Current Music: The Nicest Thing - Kate Nash

February 11th, 2007
---
09:57 pm
today has been one of the few days i have actually had nothing planed. It was nice to not do anything for a change, well i ended up doing scholarship papers and working on mustang but that's not much. Last week was really busy for me but it ended really, really good :) i started swimming on Thursday after school then Friday morning we had practice at 6am. i actually like morning practice better then afternoon. Then at brunch Simon, Brian, Amanda, Olivia and i left to ALA and MFE for FFA. We had such a great time! the conference was informing and not boring and the dance was ok...the 20 mins i was there. Olivia and i had our own room and Amanda shared with a girl from Tulare. The night was spent watching a nameless movie and the morning was spent making coffee, that we never got around to, and a shower. A great night & great morning. o and the meals were great too! February 14 is going to be the greatest day ever and not even because it is valentines day! World AG Expo and 6 months!
Current Mood:
content
Current Music: Banana Pancakes - Jack Johnson

January 20th, 2007
---
05:46 pm


it's amazing how quick things go by when you are busy. school is going good. i love being in my new art class, its my quite time. FFA is going great too. We are rushing to get farm records done, Olivia and I are doing job interview, and the chapter is selling beef jerky and See's candy at the same time. :S Work is going good, i just wish i would get more hours, but then again i am getting around 20 a week and working tomorrow and the next day plus today. i'm going to miss the new L word! :( but the nice thing is that my mother records them for me, so i watch them when i get home. I love the new season!it keeps me looking forward to Sundays. well i am going to a little get together at my friend laurens right now so got to go!


Current Music: Goldfrapp - "Ride A White Horse"

January 3rd, 2007
---
08:43 pm - 2nd day.


had to get up at 4am to get to work at 6am. i made a stop at starbucks before i left town and coming out i ran into Mrs.Brown. yea first question why are you at starbucks at 5am? Her and Mrs. Danules where going riding some where up north i guess. i'm just happy she wasn't made about me getting a job in Visalia, she actual seemed pleased.
i learned how to make Juices today. Orange Jucie, carrot Juice, soymilk, wheatgrass. i got to try Oj and carret Juice and that tasted really good but the wheatgrass.....well i can say onething it's way better then caffeine. just not in tast.....
i really like working there, time goes by quick!

I go back to work on Friday at 5am to 10am then again on Saturday.


Current Music: Fast Car ,Tracy Chapman

December 31st, 2006
---
07:13 pm - Jamba Juice
I GOT THE JOB!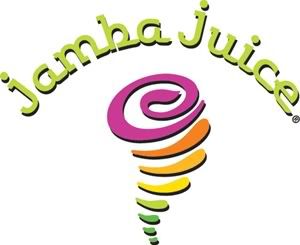 After a week of running around i final got an interview with the manager Virginia today. she was running a little late but the minute she walked in you could tell she owned the store. let be describe her..aggressive, strong, tall, slender, sexy...O_O. i quickly put all of that in the back of my mind, introduced myself to her and the women with her, the assistant manager, and we began the interview. It was mostly about what we believed was work and what a team really ment. Then we talked about hours, flexibility and how "if i got the job" she could work around my schedule. ( yea it sounds good to me! ). The interview ended, she said she need to talk to the assistant manager in the back really quick and to get a smoothie on her. ( yes! free drink!). Kendra , the assistant manager, came out a minute later and told me that they really liked me and that i had the job! Virginia then told me to come back on Tuesday at 1:30 for training with Kendra :) Yes!

Happy New Years everyone!
My mother is working tonight so I am going over to lily's cousin's house and we are staying the night there. Stay safe and have a good night!
Current Mood:
exhausted
Current Music: All Hail the Heartbreaker, The Spill Canvas